5'7″ / 118 lbs

32DD-24-36

Brown / Green

26 Years Old
The beautiful and busty Molly Jane spent a relatively short time in the porn industry, but she managed to garner a large fan base. In this Molly Jane biography, you will learn more about this sexy babe. As we all know, a good number of pornstar retirements are short lived keep your fingers crossed, and you may get to see her fucking on screen again.
Molly is originally from Texas, where she gained her love for horses which she still enjoys riding. She got tired of the small-town lifestyle and moved to Florida when she was 18. It was here that she got into porn.
Her most noticeable features are her amazing Triple D natural tits. She says that her tits started to come in when she was about 12 and kept growing.
Molly voluntarily lost her virginity when she was about 10. She admits that she has had a bit of a dark history but uses this to her advantage when sexually performing on screen. She admits to sneaking out of the house all of the time to attend parties, hang out with friends, and to get fucked. She was a cheerleader while in high school and dated on of the football team linebackers.
Before getting into porn, Molly already had sexual experiences with over 50 men. Not only did she love cock, but she had plenty of experience licking pussy.
Molly got into porn as she needed money to get out of a tough situation. She met Alex Adams who set her up with a shoot where she made a quick $800.
This section of the Molly Jane biography provides further information regards to her sexual and personal preferences.
Her first official porn scene was a fetish scene for Cory Chase. Luckily, the first location was at a small house where there is not a lot of people on the set. Once she got relaxed, she eased into the scene and thoroughly enjoyed herself.
Molly's favorite position happens to be cowgirl. This must come from her love of riding horses, as mentioned previously.
One of her favorite scenes was for BangBros with J. Mac. She got to dress as a policewoman and got to drive a cop car and arrest J. Mac. They then proceeded to have sex on the hood of the police car.
Molly happens to love being with older men. When she was 15, she had a boyfriend who was 33. She even had a torrid relationship with a men even older.
One of her biggest turn ons is getting kissed on the neck, and is very much into rough and hard fucking. She also happens to love strap-ons and has a few at home that she uses in her personal life.
She used to watch porn regularly before getting into porn and one of her favorite pornstars is Tori Black. She mostly watched lesbian porn as she loves to watch women with women.
She now lives in Ohio where she has a house on an acre of land. She has plenty of animals around her and enjoys playing with her dogs, cats and chickens.
With regards to music, she likes classic rock. She loves Orange is the New Black, as well as The Walking Dead.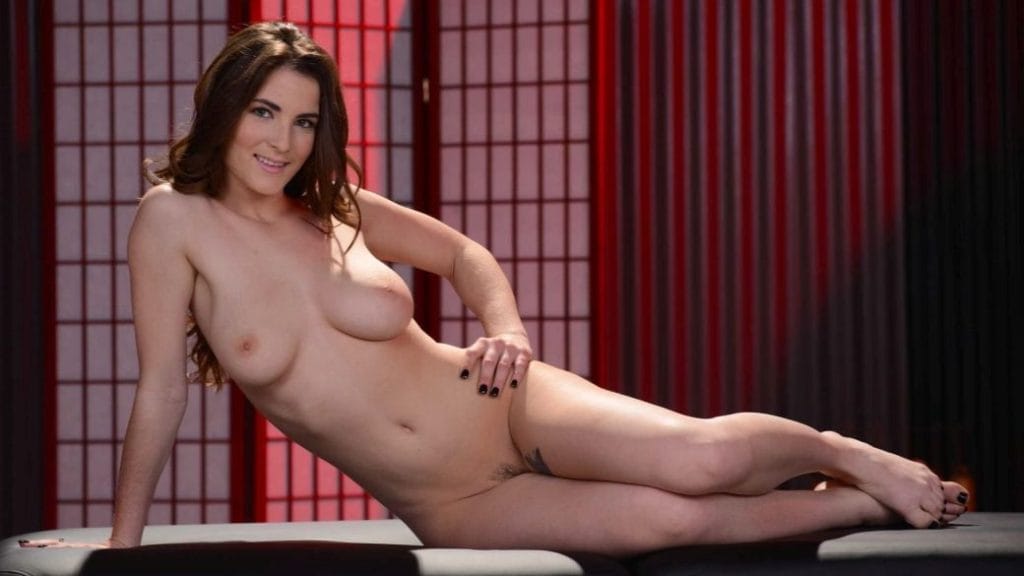 Molly Jane's rockin' body and sublime tits were made for porn. Molly's preferred things include getting wrecked by huge dick, sex, chocolate, and French fries, in that order. Clearly a girl with an oral fixation and always eager to wrap her glorious breasts around a dick, Molly has assets that are guaranteed to keep you at attention.
Along with her easy-going mindset towards sex, her good looks and slutty mindset make her a natural fuckflicks star. Renowned for her incredible blowjob skills, watching this sexy lady give sloppy wet head to some of the fattest dicks on the planet is enough to turn even the most cynical of porn aficionados into a Molly fan. She rates on the best newcomer pornstars list because her glowing smile is addictively appealing and her booty is perfectly matched with her perfect tits. Molly loves to fuck and does not shy away from anything, including hard fucking and deep anal.
2014 was the year that Molly Jane premiered on the porn scene. This sexy babe was 21 years old when she started fucking for us to watch. Over 6 years, and 65 porn scenes later, Molly Jane is still ready to suck some more cock, and stroke some more twat. A few of her most recent hot screaming orgasms can be seen in Big Tits Round Asses 59 by Bang Productions, and Audition 3 by Pornpros.She has been nominated for 0 awards, but regrettably she has yet to acquire one. With her sexy onscreen performance, I'm sure she will win an award soon.
Molly Jane Biography Summary
Molly Jane was born in Texas on September 9, 1993 which makes her a Virgo. Her measurements are 32DD-24-36, she weighs in at 118 lbs (54 kg) and stands at 5'7″ (170 cm). Her body is slim with real/natural 32F firm tits. She has bright green eyes and lovely brown hair.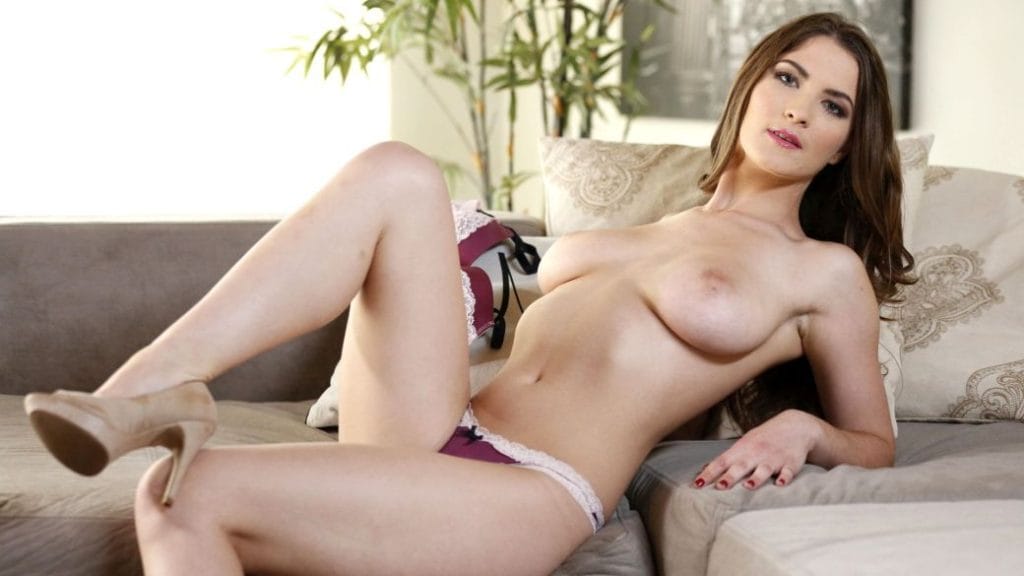 Molly Jane Biography Awards
Molly Jane Biography References